With only two days left I'm just about in time to submit my layout for June 1st challenge at
Once Upon A Sketch
. Journalling criteria this time is to journal about female. It didn't take me long to think - my Mum, the obvious person.
I always wanted to create a layout for my Mum (about my Mum). I'm actually going to give it to her.
Here's a beautiful sketch that
Nadia
prepared for us all. I found it really inspiring, just let myself go and created in a style that is unusual for me. But don't get me wrong, I always wanted to scrap a page in a romantic, flowery, decorative and feminine style. We are female after all.
So here goes the sketch...
And that's my take on it...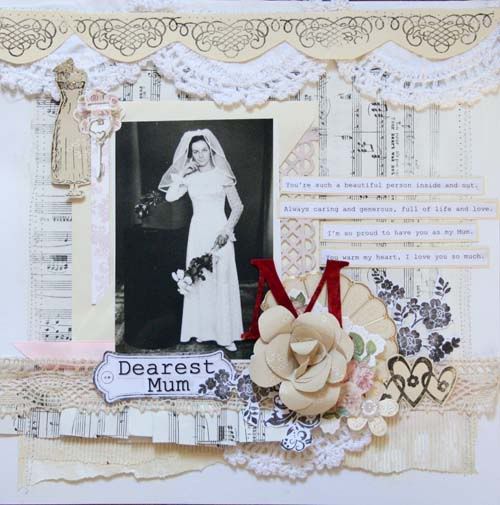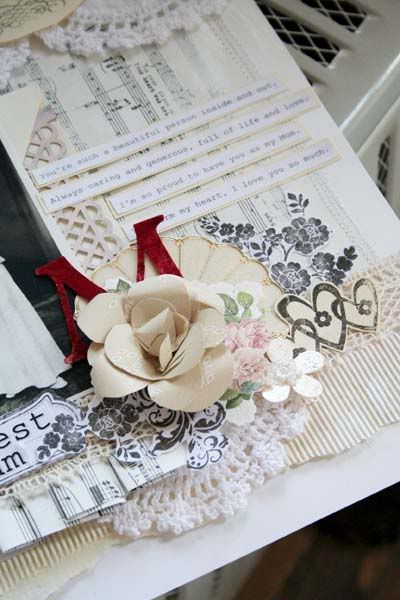 Thanks for your visit and comments are highly appreciated!
Kaip jau ir supratote, kalba eina apie Once Upon A Sketch (linko žiūrėti viršuj) įššūkių blogą. Šį kart skrebinti reikėjo pasirinkti apie moterį. Ilgai negalvojus aš pasirinkau Mamą.
Buvo gera proga man įgyvendinti tai ko aš jau seniai norėjau, sukurti gan dekoratyvinį skrebuką, su gelėm, iškiliom detalėm, romantišku ir moterišku stiliumu panaudojant kokią senesnę nuotrauką. Taigi siuvau, dažiau, štampavau, karpiau, spausdinau ir vat gavau tai ką matote viršuje.
Dėkui, kad apsilankėte ir nepabėgote nepakomentave ;)