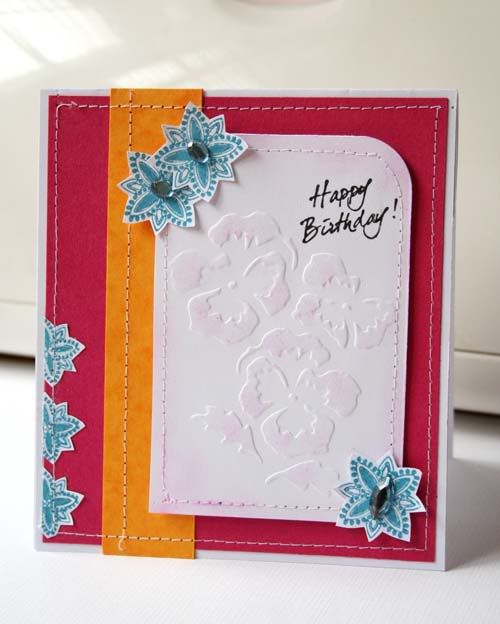 This card is made for two challenge blogs. First one is my newly discovered challenge blog
Get Creative
, I was very happy to find them, it's different from lots of other blogs I've already seen, they run four challenges a month, all different and with a twist, try it out yourself, I've found it all very exciting ;)
So the challenge I'm participating in is to make a card adding six elements to it and they all got to be the same. I love it.
The second challenge blog is also one of my favourite ones
The Play Date Cafe
.
That's their colour pallete.
How could you resist to that? yum, yum! It makes me think of summer, pool, and all colouful cocktails you suppose to have, lol ;)
Thanks for stopping by! ;)
Atvirutė daryta dviems užduočių blogams, kurių linkus galite pamatyti įrašo viršuje.
Pirmojo, get creative blogo užduotis yra padaryti atvirutę panaudojant šešis kokius elementus, bet jie turi būt visi vienodi, dydis nesvarbu. Bėje, jei jums patinka užduočių blogai, šis yra vienas iš mano naujai atrastų, jie turi keturias užduotis į mėnėsi, gali visas keturias daryt, gali tik vieną...man patiko.
Antrasis blogas, reikia panaudoti spalvas iš duotos paletės. Ar gi jos neskanios? Spalvos ;)
Dėkui kad užsukote.